This chapter gave a nice contrast on Kin'emon's character where he was ready to die for O-Tsuru this chapter, but in the present time is more committed to Oden's cause even when his wife is in danger. It just shows the impact Oden had on him and the other scabbards. Subscribe to our Reddit community for more One Piece manga 962 updates.

One Piece Manga 962
We are in Act 3 and the alliance right now has no odds of success. Something needs to occur for them to overcome the Kaido and Big Mom alliance and the flashback will also possibly lead to that.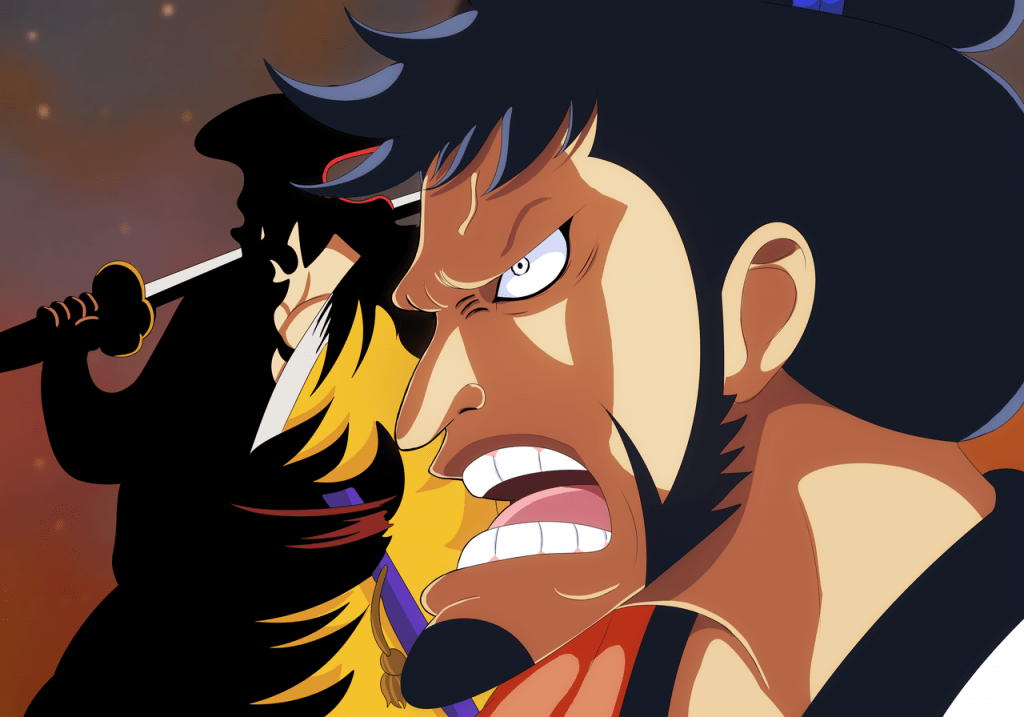 Oden's fight against Ashura could easily be skipped since we know both of them already, and Oda won't show the parts where he sailed with Whitebeard or Roger, since they are mostly irrelevant to the arc, so they can be relegated to short scenes if at all.

Oden looks like a good guy. He didn't have to take responsibility for the incident. It was also cool to see Kinemon's development and his relationship with Tsuru. His fight against the pig was pretty notable. It'll be interesting to see how Oden turns the perception of himself around so much that he becomes the Daimyo. We still have a few chapters of his journey finding the other Scabbards and becoming Daimyo.
It seems that this flashback will tie so many characters together, starting from Oden, through all of the 9 scabbards in One Piece Manga 962, Orochi, the other daimyo, the Yakuza leaders, maybe even a portion of Roger's journey.
Fans are more involved in seeing Oden meeting his wife in these flashbacks. Perhaps, In chapter 962, we might get to know about Toki and how she met Oden. 
One Piece Manga 962 release date
Chapter 962 of One Piece manga is going to officially release on 17th November. However, the raw and scans will be out 2-3 days before the official release date.
[divider_top]
Also Read: One Piece Chapter 962: The Red Scabbards, Orochi and Shimotsuki Clan