As the year begins to wind down, now is a good time to see which are the Top 10 best selling manga of 2018.  As shared by Twitter user @YonkouProd, the top 10 best selling manga in Japan from November 2017 to November 2018 are listed as such-
Top 10 Best Selling Manga of 2018 (20 Nov 2017 to 18 Nov 2018)
1) One Piece || 8,113,317
2) My Hero Academia || 6,718,185
3) Attack On Titan || 5,235,963
4) Slam Dunk || 5,214,085
5) Haikyu!! || 5,030,624
6) Kingdom || 4,970,171
7) The Seven Deadly Sins || 4,867,680

— YonkouProductions (@YonkouProd) November 29, 2018
8) The Promised Neverland || 4,246,955
9) That Time I Got Reincarnated as a Slime – 3,460,066
10) Tokyo Ghoul:re || 3,267,843

— YonkouProductions (@YonkouProd) November 29, 2018
Top 10 Best Selling Manga Of 2018: The King is At the Top
10. Tokyo Ghoul:re – (3,267,843)
9. That Time I Got Reincarnated as a Slime – (3,460,066)
8. The Promised Neverland – (4,246,955)
7. The Seven Deadly Sins – (4,867,680)
6. Kingdom – (4,970,171)
5. Haikyuu!! – (5,030,624)
4. Slam Dunk – (5,214,085)
3. Attack On Titan – (5,235,963)
2. My Hero Academia – (6,718,185)
1. One Piece – (8,113,317)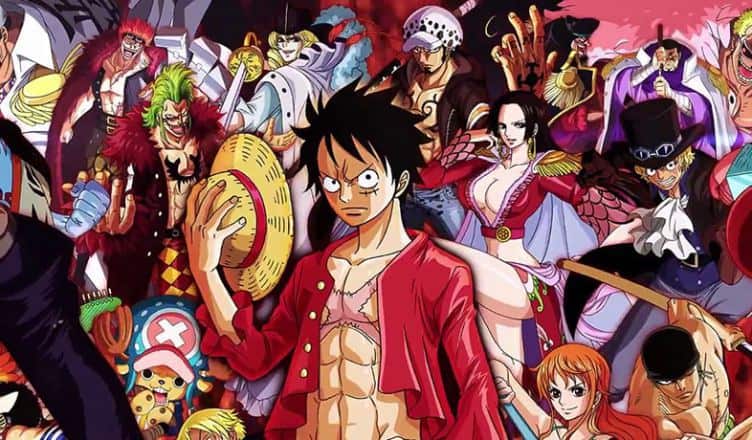 I'm not surprised that One Piece & Boku no Hero Academia are doing well. One Piece is the longest running manga plus My Hero Academia is always so hyped. One Piece has not yet been degraded by any other manga series with the 2nd placing My Hero Academia getting in with a greater than a million copies less than One Piece.
One Piece didn't even break 10 Million, I thought it was going to cross 10 million again this year. One Piece would have done more numbers if it published 4 volumes like some previous years. I believe by next year (2019) One Piece going to shot up again like during Marineford because of Wano Arc and the Reverie Arc. Perhaps not it's peak but close. Its been consistently good this year and if Oda keeps this up.
Attack on Titan(Shingeki no Kyojin), as it comes in 3rd with 5,235,963 units sold over the year. The anime series had started the first half of its third season to excellent success, and the manga series is nearing an endgame so it's as popular today as it was when the series original debuted.