In the previous instalment, Straw hats have finally made their entrance in Wano country.
Warning: Possible One Piece chapter 911 spoilers ahead!
One Piece Chapter 910 Short Summary
Luffy and co have certainly led near the Wano. In the paper, they see a report of Vivi, Shirahoshi & others at Reverie conference. The pictures of Vivi & Dr Kureha produce thoughts of Sanji & Chopper back, so they cut off their images from the newspaper. The news also discusses something regarding Big Mom & Kaido. Although Nami incapable to see that because of a cutout part of the paper.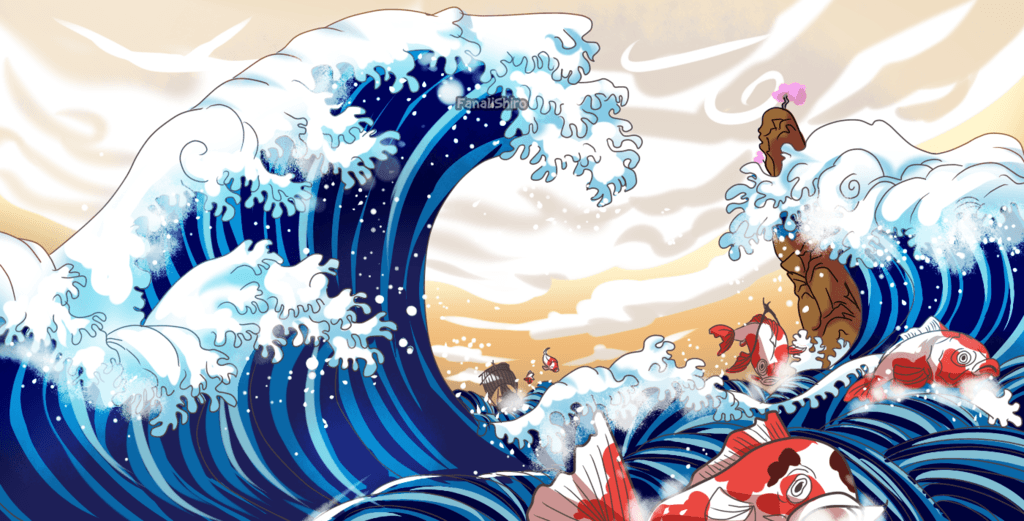 They abruptly notice an extreme climate disruption in their way, accompanied by an octopus on Thousand sunny as well as a circle of immense carp on their view. They get distributed after a rough ride crossed a river, a fall, & a whirlpool.
Luffy rises up on a shore with the Sunny flooded up on its front & shocks where everyone left. He then confronts a komainu & a large baboon holding a katana, which drives him to verify that this is certainly Wano Country.
One Piece Chapter 911 Spoilers/Speculations
Magistrate people are yet following Zoro as he fails to complete Seppuku. Viewing his nakamas state in the nation, Zoro will withdraw any opposition and try to escape & hide from them. As it is a disgrace of a nation's magistrate's rules, Kaido will be told about this & he will definitely take any actions. In the end, Zoro can be found by one of the Beast Pirates.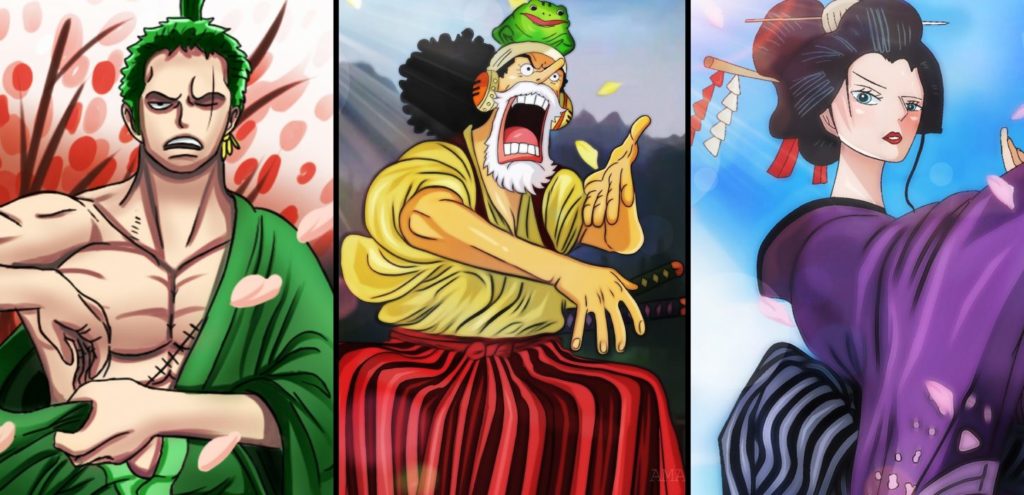 Since Reverie is, however, running on at Marie geoise, Im sama will get a crucial decision for keeping order in the world. It is still concealed that whether he is after Luffy & Blackbeard or he is just after Vivi or Shirahoshi.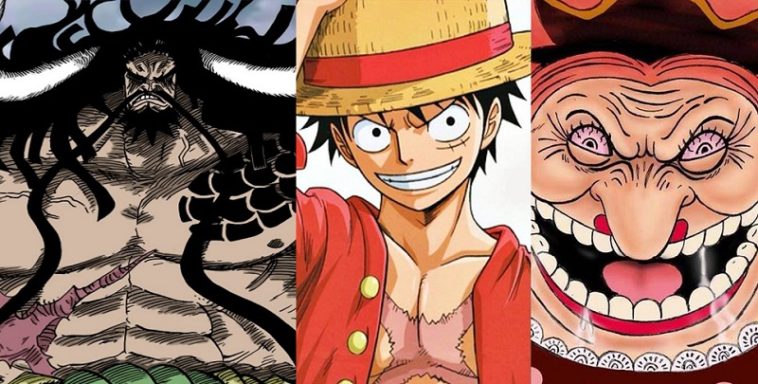 In the newest chapter, Nami was incapable to see the report about the Big Mom's talk with Kaido. It explains that this news is broadcasted all over the planet. So, everyone in the One Piece world will get to understand on Big Mom and Kaido's plan to destroy Luffy.
Also Read.
The Origin Of Shogun & His Powers Explained
Connection Of Im-Sama With Joyboy And Ancient Kingdom
Is Im Sama Really Immortal? – One Piece