If you're waiting for One Piece Manga 955, this chapter is not getting this week. As stated in the previous chapter, Oda is taking a one week break, which indicates we will be getting Chapter 955 next week. Subscribe to our Reddit community for more latest updates on One Piece.
One Piece Manga 955: The Grave of Roronoa Zoro
In the previous chapter, we learned Yonko Kaido and Big Mom allied to rule over the world. It was also revealed that Oden used 2 sword fighting style. His two blades were Enma and Ame-no-Habakiri and both were given to Hiyori and Momonosuke. As we know in Japanese mythology, Yamata no Orochi was defeated by Susanoo. He used Ame-no-Habakiri to slay Eight headed Orochi. This might be suggesting whoever holds this blade will get the honor to defeat Shogun.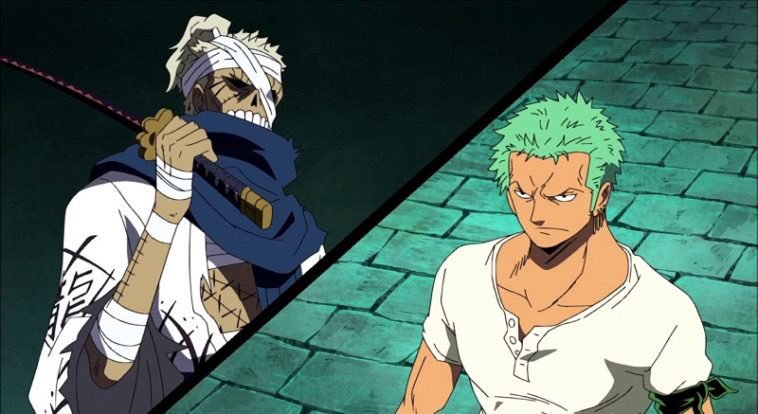 One Piece chapter 955 will presumably show Roronoa Zoro visiting the Ryuma's grave. Some fans over Reddit believes that Zoro might find his own grave. There is some possibility of this happening, Maybe the people of Shimotsuki clan thought Zoro is dead, while he was sent to East Blue. If that's the case then Zoro will find the sword given to him at his birth as a grave marker.
Zoro hasn't come across the name of Shimotsuki clan yet. Eiichiro Oda is planning something big for Zoro's backstory. He has been teasing a big reveal around chapter 940 regarding a grave… When Zoro stopped outside of a graveyard at the bridge. As we all know One Piece chapter 945 was supposed to be a huge chapter since it was teased a long time ago. However, Oda might have delayed that "Big Reveal" that was supposed to happen in that chapter and decided to wait for 10 more chapters. He will probably finish Act 2 with a kick and right now Zoro's origin will most likely cause that excitement.
Hopefully, In One Piece manga 955, we will see Zoro's visit to Ryuma's grave and possibly seeing either his name written over a grave or will find a sword that was given to him at his birth.
One Piece 955 release date
Most of the fans are moved to see what will happen in the next chapter. Most of them are questioning if they are going to witness the origin of Zoro in this chapter or perhaps more news on Big Mom-Kaido alliance.
However, with the delayed release of this One Pieve Manga 955, we will have to wait one extra week. One Piece Chapter 955 is going to officially release on 16 September.